Thinking About Selling Your Home This Fall
Thinking of selling your home?
Before you put your home on the market, you are invited to join us for our complimentary Workshop. You will receive valuable information, tips, strategies and professional advice that will help you avoid costly mistakes and get you on your way to achieving your goals.
Feel free to call us today for more details or to reserve your seat.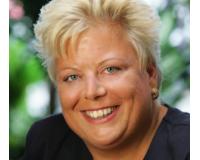 Joanne Mills is the Broker Owner of Exit Family Realty in Lindenhurst, NY. Joanne's has created of brokerage of highly motivated, professional associates making a powerful, positive impact on client....