What Would You Sacrifice To Save For Your Next Home
Some Highlights:
95% of first-time homebuyers are willing to sacrifice to make homeownership a reality.

The top item that buyers sacrifice is new clothes, at 54%.

Even repeat or experienced buyers say they sacrificed taking a vacation or buying a new car to buy their last home.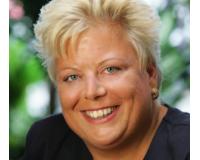 Joanne Mills is the Broker Owner of Exit Family Realty in Lindenhurst, NY. Joanne's has created of brokerage of highly motivated, professional associates making a powerful, positive impact on client....